Software Engineer
Come join an eager team of AI enthusiasts dedicated to bring an exciting and game-changing technology to the innovative businesses we work with.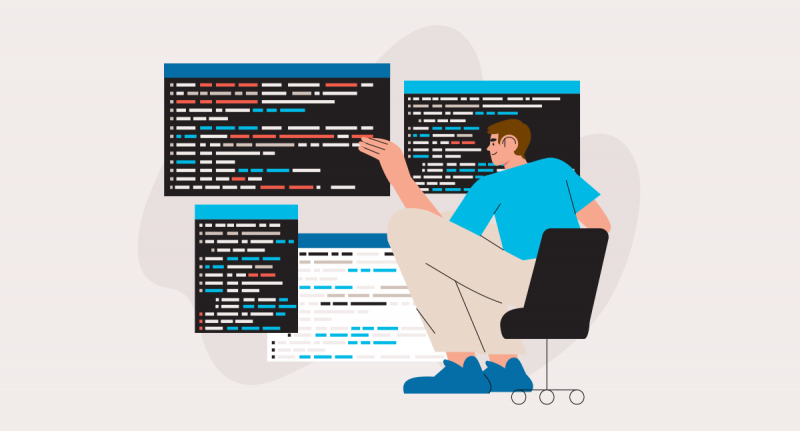 You will play an important role in ML2Grow's ambition to drive AI adoption in industries by designing tailored-made software that bring to live our AI models. Your daily responsibilities will include designing and implementing software that is scalable and robust in our internal client's technology stack. The ideal candidate is passionate about high-quality code and understands the need for robust software to encompass data-driven pipelines and AI models. Test-driven development in combination with CI/CD is your coding philosophy. You will work together with the ML and data engineering teams to deliver innovative problem solving to our clients. You will remind non-software engineers that code quality is important.
Do you want to be that person? Let's get in touch.
Your role in our team:
Design and implement encompassing software which allows AI models to create an impact
Structure and set-up a robust development environment with CI/CD pipelines.
Test your solutions from the very start with modern test-driven development frameworks.
Start from the problem and work towards solutions, as opposed to the other way around.
Understand both business requirements and ML requirements and how they affect software.
Communicate in a language that everyone understands with a vocabulary which does not contain (AI) buzzwords.
Become enthusiastic when ML technology goes lives and starts having an impact on people and business.
About ML2Grow:
ML2Grow provides services to help organizations with advanced machine learning to increase productivity, gain competitiveness and take full advantage of disruptive technology which continues to affect markets at a rapid pace.

At ML2Grow, we are happy if our technical solutions have a positive impact on people's lives and businesses. Many of our solutions are currently in production in Flanders and beyond in varied set of businesses across verticals and independent of company size.
Founded in 2017 as a spin-off company of Ghent University and imec, we house all expertise required to develop data-driven solutions, deliver production systems, and provide flawless operational support. Our unique vision and approach on machine learning technology has resulted in a proven track record with delivered value to both SME's and major brands in various market verticals.
Your profile:
You hold Master degree Engineering or Science or have a Bachelor degree in Informatics with some years of experience.
You are fluent in Python and have experience with Java or C++.
You have a strong knowledge of cloud technology (GCP) and containerized environments (Docker, Kubernetes,…).
You understand what goes in and out of machine learning models, without necessarily being able to understand the internal working.
You feel confident that you can achieve something you haven't done before, armed with a tutorial, documentation and access to the Internet.
You are fluent in Dutch or English, with a preference for both.
You feel comfortable guiding and working together with a team.
You communicate well to both internal and external stakeholders.
You are a creative person willing to find the best solution to the problem.
What we would to offer you:
A personalized and competitive fixed salary (package) with added commission

Company car, laptop, meal vouchers, fuel card, etc.

The opportunity to work with and learn more about AI technology in a high-tech organization.
A varied role that will allow you to meet a broad set of innovative and interesting client companies across sectors.
A pleasant work environment in a spacious office located right next to the train station of Gent-Sint-Pieters.
All chances to take initiative and grow within our organization.
A relaxed work environment which offers flexibility to organize your work day in return for assuming ownership of your key roles and responsibilities.